Sorry, no posts matched your criteria.
Logo!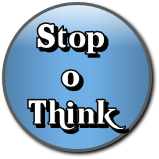 Is english difficult? Translate it to your language!
Short purpose of this blog!
Who are WE? Where do we COME from? Why do we LIVE? Why do we DO what we do? Is there any PURPOSE behind it? Why do we DIE? Where will we go after our DEATH?
Answers to these questions and many more in an INTERESTING and HUMOROUS way. A blog to understand the 'MYSTERIES'.
I am NOT INTERESTED in the mysteries of FAIRY TALES. Why should I? when we have 'REAL' 'TRUE' mysteries RIGHT HERE, RIGHT NOW in our life?!
I UPDATE this blog on a 'DAILY BASIS' so do STAY in touch. ITS TIME TO STOP AND THINK!
To know more, click 'ABOUT'.
O children of Adam! You are nothing but A NUMBER OF DAYS!
>
Check'em pls
I see a 'noor' in the speaker's face, do you?

Assalamu alaikum wa rahmatullahi wa barakatuhu Hmmm…its been a month here!!! Had few (many) exams, so couldnt spend much time in my blog. OKey so today's post is about a wonderful course (I lovee it..and hope you will too!) So its very simple, most of you have facebook account, just log in, visit this page […]

Is God He or She or It?        Do you have a problem if I say God is neither He nor She nor It? Remember only created things have to fit into these scales not its CREATOR.      My God created the masculinity and femininity. My God created the man and the woman and He […]

Wowww.. I am sooooooooo happy. Lately, I was so much impressed about Umar bin AlKhattaab (radhi allaahu anhu) after reading just one or two hadith about his rulership and his death. To my great surprise I got a mail in my inbox saying 'Course about Umar bin AlKhattaab"!!!! Hey is this why they say, "You […]
Every second moves, you are near to DEATH!
Reminder Pics!
You will say the 'shahada'.. but now or when you die?
Top Posts & Pages
U don wanna miss it!